I visited Madagascar a few years ago. I found the capital, Antananarivo accessible, less desperate and poverty-stricken than cities of the mainland, of temperate climate and reasonable accommodations. What I remember best was the foie gras, a specialty of the country and as creamy, rich, and delicious as any I had tasted in France. Paired with a good French champagne (I was on World Bank expenses), it was memorable. The restaurant was simple, reminiscent of the petit bourgeois establishments common in France in the 60s but rare in the 90s – prix fixe three-course meal, a carafe of vin ordinaire, freshly-baked baguette, salade de crudités, steack frites, and crème caramel – but the piece de resistance was the foie gras, a small but substantial piece of fresh goose liver, sautéed in butter and cognac, served rare and garnished with pomegranates. Magnifique!
I have only vague memories of the rest of the country. There was a trip to the south end of the island, a long trip over flatlands and rolling savannah ending in groves of clove and ylang-ylang; another to the north to visit traditional African (as opposed to more common Malay-transplanted cultural homes), and endless government meetings; but my virtual photo album contains only pictures of the Fleur de Lys, its familiar provincial atmosphere, and its glorious foie gras.
The rest of my team spent their leisure hours in game parks, especially those with large lemur colonies – featuring an animal that is part monkey, part marmoset, and part prairie dog. I had been asked, cajoled, and even pressured to visit these open-air zoos, for the international community, isolated by hundreds of air miles from the mainland and farther than any French colony from the homeland, regarded them as a symbol of their expatriate independence. There were no lemurs in the cold, misty, grey winters of Nancy or Metz.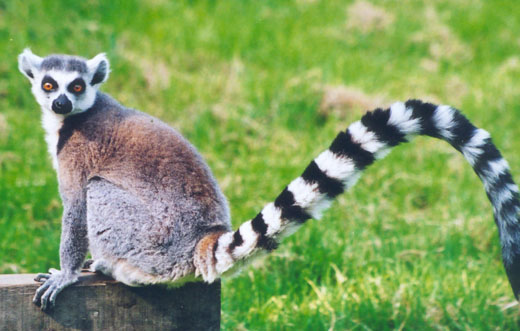 The more I refused and the more I expressed a desire to spend my weekends by the pool and at the Fleur de Lys, the more I was importuned and badgered. The lemurs were more than just monkey-like animals. They were the validation of the isolated, boring, and limiting expatriate experience. Refusing to see them was to turn one's back on la France d'Outre Mer.
I had a similar experience in Zimbabwe many years before Robert Mugabe became overtly hostile to whites and more corrupt and brutal than Idi Amin. Whatever I did while I was in Zimbabwe, my expatriate hosts said, I had to visit Victoria Falls.
I demurred, preferring to spend Saturday and Sunday at Harare's only 4-star hotel equipped with an outdoor bar, Olympic-style swimming pool, afternoon barbecue, and fine South African wines. The last time I had had a mission to Zimbabwe I had met a lovely Parsi woman from Karachi who had received a grant to study the linguistic anomalies in Shona and Ndebele. She too had demurred when her Cambridge colleagues had suggested a trip to the Falls, and after a long, languid, and liquid afternoon by the pool, we spent the night together in a suite overlooking the city and the veldt beyond.
I spent over two years in Rwanda without ever venturing out of Kigali, especially avoiding treks to the northwest in gorilla country. Once again I had to resist the imprecations of my colleagues who said that I absolutely must see the great silverbacks of the mountains – a once in a lifetime chance to observe nature at its most wild and most spiritual. Resist I did and spent long weekends by the pool at the Mille Collines, the city's only international class hotel and a marvel at that – marble floors, brass planters, and displays of tropical flowers and plants in the lobby, an international-cum-local bar where the both the elite of Kigali and the development itinerants met for a drink, a rooftop restaurant featuring French, Belgian, and African cuisine, and a massage parlor. For under ten dollars I could get an hour full-body rub by practiced African women with long, elegant, expert fingers.
I never ever left the capital cities of Bujumbura, Dhaka, Banjul, Nairobi, or Luanda. I was never tempted by lions, zebras, giraffes, lemurs, rainforests, or fertile plains. I was more than happy at the cigar bars, cafes, restaurants, and pools of the best African and Asian hotels. Why would I ever miss the opportunity of meeting Indian, Thai, and Indonesian women for the sake of beasts of the wild? How could an empty plain ever match the energy, promise, and satisfaction of the city?
While my United Nations colleagues were touring the vanilla cloves of Anjouan, one of the islands of the Comoros archipelago, I was in bed with Monika Hertz, a Swiss-German biologist from Bern. While they were visiting the ancient Arab port of Moroni, I was drinking cognac with one of the mercenary comrades-in-arms of Robert Dinard whose failed coup landed him in a fetid Tanzanian prison. While they had coffee with the Minister of Health, I courted a French countess who had been disowned by her family and who had set off on a world fugue which had ended, temporarily at least, in the Comoros.
I loved West Africa, a dry, sere, and hot place; but with charm, music, engagement and personal vitality. There was no place to 'see' in Mali except for the country of the Dogon, a place of no particular historical or ethnographic interest especially for anyone who has been to the American Southwest. There was no tourist attraction in Senegal except for the slave port on the island of Gorée. Angola, Chad, Niger, Mozambique, and Lesotho were of a certain historical and geopolitical interest and home to interesting desert oases, tropical beaches, and high plains but offered little else for the tourist or occasional visitor.
Yet the openness, frankness, and sensuality of West Africans were appealing and enduring. I spent hours over mint tea and cakes with African intellectuals and poets, dissidents, and government officials, prostitutes and proper women, villagers and descendants of Gao royalty without setting foot outside the capital.
The United States is no different. I have no use for the wide open spaces of the West, the Rockies, or the wild coasts of Humboldt County. The redwoods are impressive at first, boring later. The surf off the Oregon coast is cold and uninviting. The blowing holes and craggy shores of Maine are melodramatic and old. The supposed majesty of the purple plains and snow-capped mountains uninspiring.
I recently spent a week in a small town in western Montana;but I resisted requests to swim in the hot springs, trek up to the snowline, and observe bears and elk. I spent my time hanging out in bars with cowboys, trailer moms, and rock musicians. I am not interested in grizzlies, bighorn sheep, and river trout; but can't get enough of the stories of old-timers who remember the Great Snow of '72, the valley fires of '03, and the oil and gas boom of the 2010s, the tales of Hollywood stars who have gone native; of Eastern environmentalists, home-schoolers, and California transplants.
.
If you have seen one mountain, you have seen them all; but no two people are ever alike. I understand the appeal of the wilderness. Wordsworth, Frost, Rousseau, and Emerson have written of its restorative if not spiritual nature. Christ wandered in the desert. Conrad understood the power and intimidation of the jungle. Lone adventurers have crossed Sahara and the Southern Ocean. Frederick Church has captured the majesty and power of the American frontier. English artists have expressed the cultural value of land and cultivation. Ordinary Americans take a walk in the woods to find themselves or to find a moment of peace.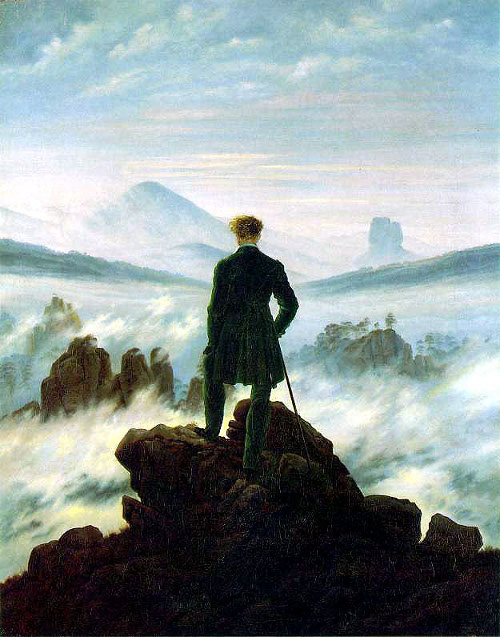 Yet there is no nourishment or sustenance in nature. I need the juice of others' energy, insights, and enthusiasm. I want to hear challenging views, new ideas, stories of epiphanies and revelations, conversions and altered states. A walk in the woods by comparison is boring, unrevealing, still, and inert.
The older I get the more I am impatient with peripheral interests. I am more and more happy alone, without the static of urban noise or the demands of a too rugged and often inhospitable natural trails. Tolstoy, Dostoyevsky, Shakespeare, Paradise Lost, and the King James Bible offer more than I can handle; and I would rather wrestle with the demanding inquiries of The Grand Inquisitor than I would with grizzlies. I would rather parse Virgil than I would negotiate a rock climb. I would rather read Eliot than the clouds over Bridger.
I see the appeal of sunny valleys, snow-capped peaks, and shallow, Western rivers; but to me they are simply kitsch images – predictable, iconic scenes of leisure and freedom from the traces of urban work. Only urban environments offer the diversity, intensity, and adrenaline rush of discovery that we need for intellectual refreshment and end-of-life insight.